Car Interior Repair Swansea and South Wales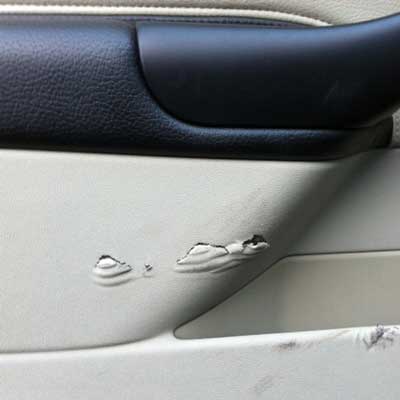 Car Door Trim Panels and Head liner Repairs
Many cars also have other parts of the interior that are both leather and plastic including steering wheels and door trims as well as Dashboards and boot linings.
Our experienced Smart repair technicians use specialist processes where the technician can use his expertise and experience to repair rather than replace matching the colour exaxtly saving you both time and money as many interior parts are very expensive to replace. 
We specialize in repairing and restoring car interior door trims,dashboards and damage to most car interior plastic and Vinyl parts that can get scuffed,scratched and marked in daily use as well as Leather Repairs to your Cars Upholstery including cigarette burns.
How We Save You Time and Money with our mobile Swansea Car Leather and Trim Repair Service
If you need to have your leather seats repaired and restored or any plastic,vynil internal panels or trim just phone Car Interior Repair Swansea for a free quote or WhattsApp a few photos to one of our mobile phones and We will be happy to try and help you and supply more information on how our repairs are carried out.
Simply use the contact form to email or alternatively phone Steve on 07792-320692 or Carmond on 07977-514324
If your after a price please email or text a few photo's of any damage to  one of the above mobile numbers or fill in our contact form.
We try to reply to text and WhattsApp within an hour or two and e mails are answered evenings.
Check out our Reviews – You could be Next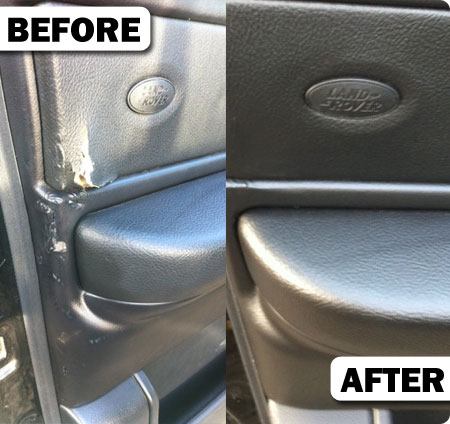 Phone our Experienced Swansea Specialists for Free Friendly Help and Advice